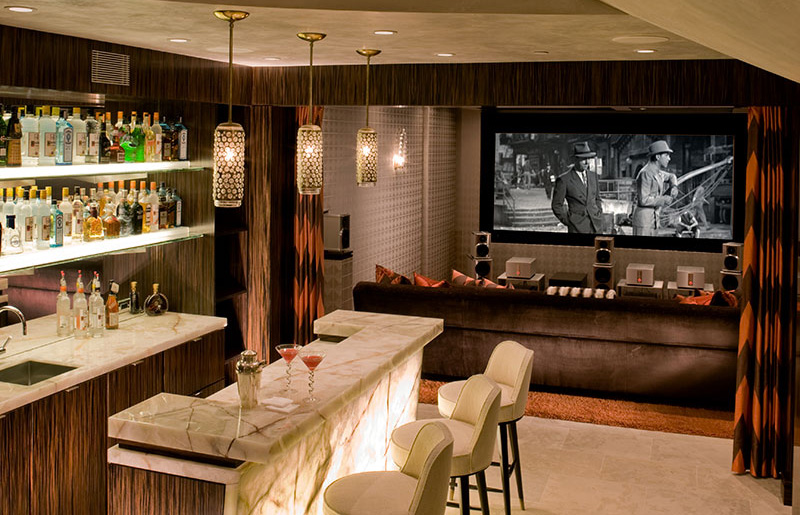 How the Right Lighting Can Transform Your Home
What is Ambience?
Ambience is defined as the character and atmosphere of a place. It's the difference between a concert at a stadium and one in a small bar. It's the difference between a date night at an after hours coffee shop and one on the beach at sunset. It's the difference between night and day and for your home, ambience can determine almost everything. Why does ambience dictate so much about a room or area in your house? It's because a home appeals to a large number of senses. Ambience is defined by texture, color, scents, and light. These are all integral characteristics of a home but one that is arguably the most integral is lighting. So much about a space's ambience can be determined by lighting and it turns out that there are even more types of at home lighting than you think. Let's take a look.
Task Lighting: The Functional Lighting
Task lighting is there for the activities that require just a little more focused light than ambient or accent light. This type of lighting is most common in kitchen areas for food preparation and cooking as well as vanities for purposes such as applying makeup. Home offices also benefit from this light so you can focus on detailed tasks that require ample light. Typically, this lighting is brighter and fuller.
Accent Lighting: The Dramatic Lighting
While ambience defines a room, accent lighting is used to bring out specific elements or features in a room. Accent lighting purposely draws attention to small areas or objects and turns them into focal points. Examples of focal points that you may want to bring out in a room through accent lighting include artwork, sculptures, millwork, and seating arrangements. Accent lighting doesn't have to only belong inside the house though. Outdoor spaces can also benefit from accent lighting as much as indoor spaces can. What about the spaces that are functional? The spaces where you need just a bit more light? Task lighting has you covered.
Is your space important to you? Prime ECS brings together the best of technology in order to enhance the places we call home. Simple and friendly user interfaces are one of the cornerstone features that Prime ECS has focused on and perfected over the past 30 years. Give us a call at 877.226.4441 or email us at hello@primeecs.com to turn your home into the sanctuary you deserve.